---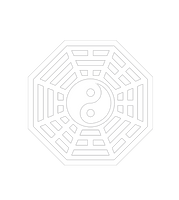 Training Includes:
Learn Yi training to disorient the opponent and disrupt their balance.
Learn to fight with Bagua's turning & spinning footwork against multiple opponents.
In depth study of 90, 180, 270, 360, 540 & 720 degree spins and how to fight with them
Learn to use the basic Bagua energies against multiple opponents. Including:

Floating Root
Whole Body Ball
Swimming Dragon
Hawk Soaring
White Cloud
Bear Body
Spiral
Predator

Use your spins, arcs & circles to control a group of attackers
Fighting application of different circle sizes & fighting ranges.
Learn to destroy grabs, grapples, takedowns and tackles.
Train your inner ear for stability while you're rapidly spinning and turning.
How to escape from the center of a determined group of attackers.
Specialty Palms

Poison Hand
Unbending arm & body
Spring arm
Short Power
Searching palm
Body Palms
Penetrating Palm
Whipping Palm (with whole body power)
Heaven & Earth Palm

How to destroy jabs and cagey attackers with Searching Palm.
Rise, Drill, Fall & Overturn.
Offensive walking
Make your legs as deadly and devastating as your hands with the kicks stomps and aggressive footwork of Bagua.
Intro to Double Palm and Double Palm Change
Kai (opening & closing)
Techniques to increase your speed and your ability to control the space around you.
Learn to fight from tight spaces and corners.
Basics of Bagua knife and stick work
Learn to combine all the skills taught in this course into a seamless fighting system.
Learn the most effective way train these skills.
Learn More Here