---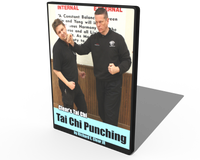 Add effortless, relaxed power to your punches.
Learn how to build punching power with Tai Chi forms and with Push Hands.
Key principles of Internal Power used with fists.
The Tai Chi Energies in punching (Peng, Lu, Ji, An).
Games and drills to build power and "smart targeting."
Bonus: How Tai Chi deals with punches.